Meter Prover Reconditioning
Overview
At Meter Engineers, we pride ourselves on reconditioning meter proving equipment to the highest quality standards. With 40+ years of experience in building and servicing hundreds of meter provers, Meter Engineers is fully qualified to recondition all makes and sizes. Our state-of-the-art equipment, facility, and dedicated staff will leave no stone unturned when refurbishing a customer's meter proving equipment. Let's face it, meter provers are expensive to replace, so we strive to give our customers the best option for modifying and reconditioning their equipment to "like new" or even better than new condition. With our "etched in stone" process, covering every detail of the reconditioning, prover reconditioning is an extremely viable option in today's market. Meter Engineers tracks documentation for all crucial aspects and guarantees a flawless working meter prover when completed. Meter Engineers also works closely with the customer to present any possible problem areas during the inspection process to discuss the most suitable solutions. In other words, Meter Engineers doesn't just simply remove and replace old coating, we address every part of the system through the process to ensure the customer's money is well spent. Having trouble getting your prover to us? We have a fleet of trucks available to pick up and deliver back to your site.
Call for details and information.
Dismantle and blast
Internal "dual color" recoating
Exterior repainting (Customer specified color)
4-way valve reconditioning
Hydraulic upgrades for any unidirectional meter prover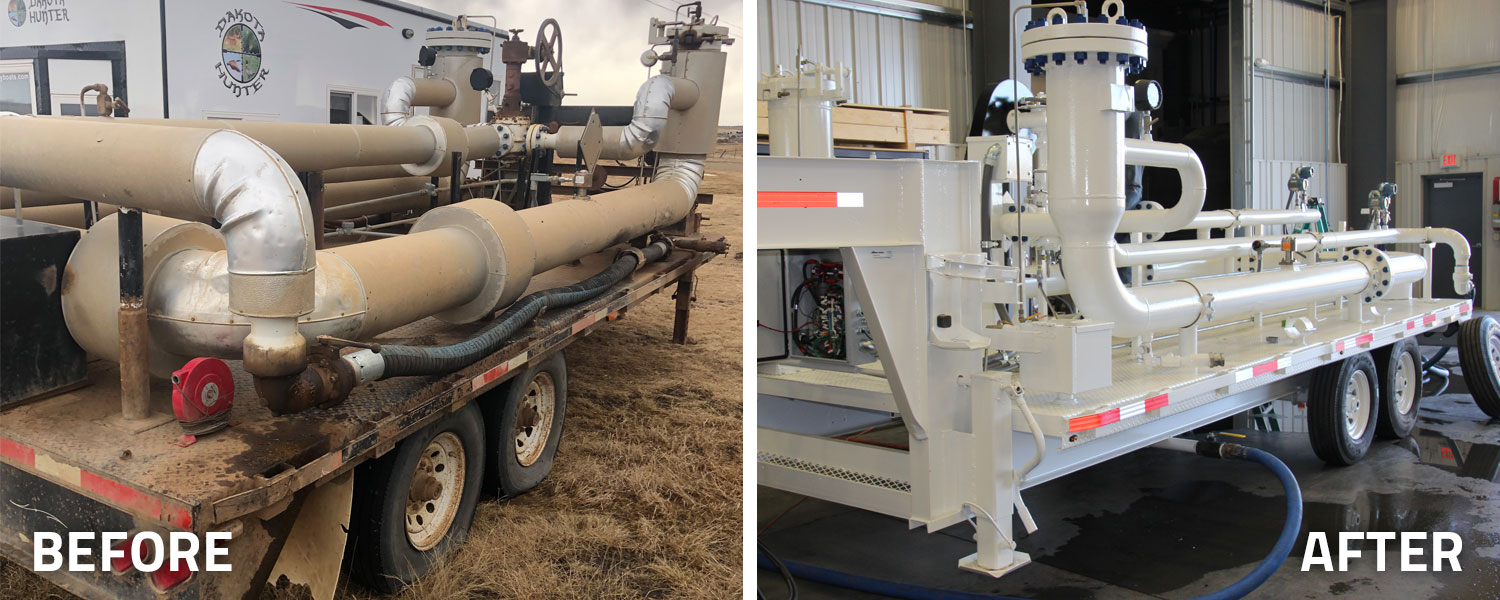 Have Questions?
Product Support
From our floor to in-the-field, Meter Engineers products are manufactured and supported with rigorous detail. We proudly stand behind our products as a world-class support team; ready to assist customers when and how they need it. We are here for you.
Sales Inquiries
Do you need a metering solution for a specific application or flow rate on a job site? Or perhaps, you are looking for a custom prover product that delivers accuracy and dependability, but needs to adhere to some unique requirements? Contact our sales team, today!
Let's Stay In Touch
Meter Engineers continuously strives to develop the most innovative solutions for the Petroleum Industry and our customers. Sign up and be the first to know about products, services and support because exciting news is always worth sharing.