Unidirectional Provers
Unidirectional Prover Overview
Meter Engineers unique unidirectional meter prover eliminates system performance challenges of other unidirectional prover designs. A custom interchange design provides a positive sphere launch every time. This eliminates the sphere buoyancy problems causing the sphere to mis-launch. The interchange also includes a clean out line, to prevent debris from getting recirculated through the prover causing damage to the coating, seals, or sphere. The prover seal mechanism is designed to receive very little wear from operation and has been proven to last for many years. Our unidirectional provers are ideal for high throughput installations where various hydrocarbon products are handled. With the capability of a large proving run sample, the Meter Engineers Unidirectional Prover is ideal for achieving a tight line balance.
All of our unidirectional provers are designed to meet the American Petroleum Institute recommendation of not-to-exceed 10 fps sphere velocity as well as all recommended design parameters. With 40+ years of experience in designing and building provers, Meter Engineers has developed its own set of quality procedures ensuring our provers meet and exceed our customers' expectations every time. Plain and simple … we guarantee our provers will perform seamlessly in every application.
Features at a Glance
Advantages of Meter Engineers Unidirectional Prover
Each unidirectional prover starts with hand-selected pipe and fittings to ensure all material composition conforms to our own stringent expectations. The product is then assembled by certified welders maintaining the highest quality standards required by regulatory bodies and our customers. Meter Engineers safeguards construction by utilizing third-party NDT contractors to test 100% of the welds. The finished Meter Engineers product is protected with an epoxy-based ceramic coating. A durable finish with flexible properties allowing for pipe expansion and contraction without losing its superior bond to the interior of the pipe. It consistently outperforms other baked-on products and eliminates the inconvenience of prover re-coating.
All Meter Engineers Unidirectional Provers meet the following standards:
ANSI B31.4 – Liquid Petroleum Transportation Piping Systems
ANSI B31.3 – Petroleum Refinery Piping
API Chapter 4 – Manual of Petroleum Measurement Standards, Proving Systems
API Chapter 5 – Manual of Petroleum Measurement Standards
NEMA 7 and 9 – Class I, Group D, Division 1 and 2 Areas
Explosion-proof construction
Epoxy-based ceramic coating
Patented Sphere Detector Switch
Patented Unicast Spheres
NDT weld tested
Self-contained PLC Control System is optimized for easy customer hookup
Optional self-contained hydraulic unit or controls utilizing a customer provided central hydraulic system
Easy sphere removal and replacement
Minimum loop pressure loss
Minimum pressure surges
Easy operation, local and remote
Can be made with scorpion design to minimize overall length and footprint
Unidirectional Meter Prover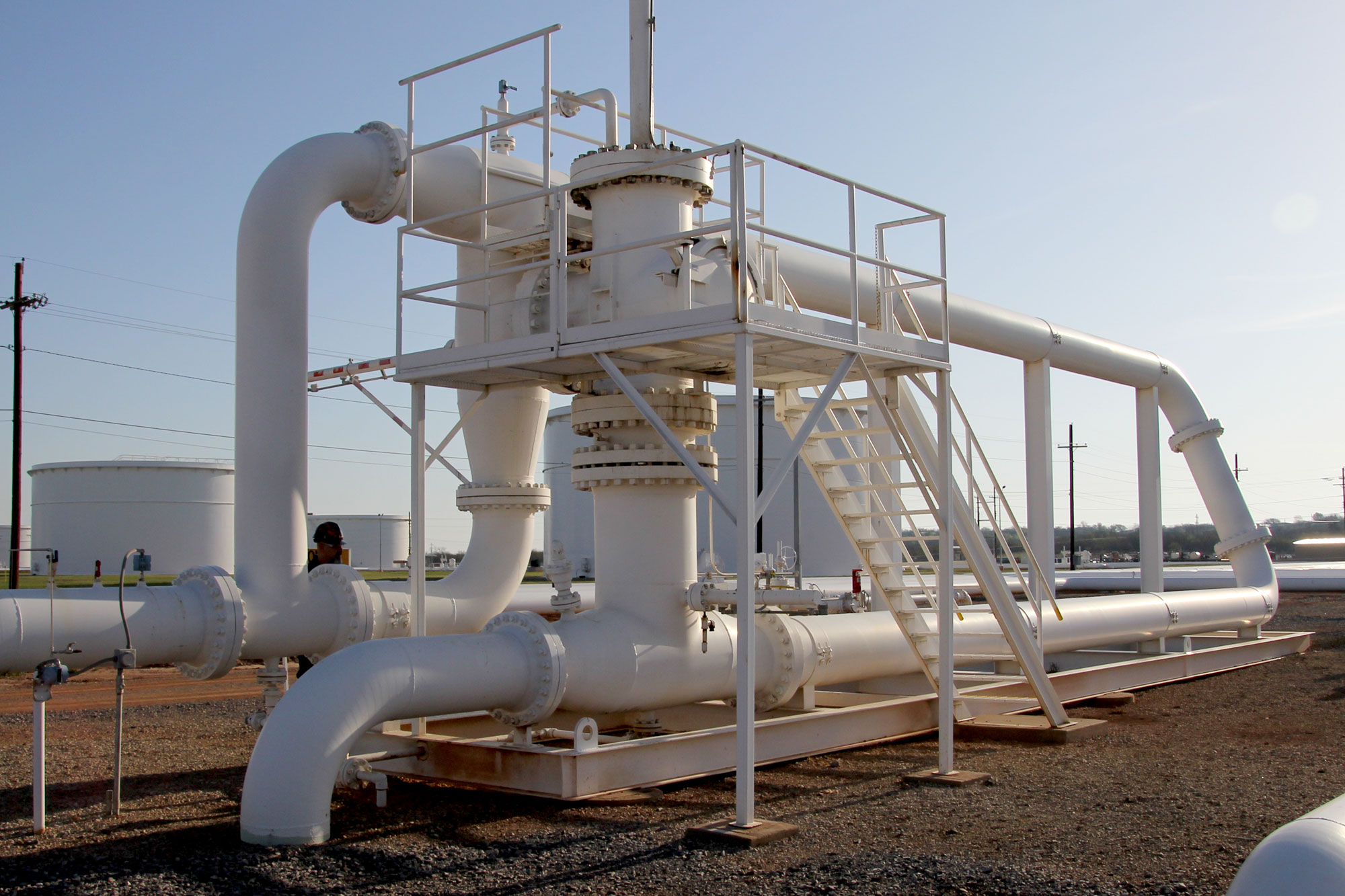 Have Questions?
Product Support
From our floor to in-the-field, Meter Engineers products are manufactured and supported with rigorous detail. We proudly stand behind our products as a world-class support team; ready to assist customers when and how they need it. We are here for you.
Sales Inquiries
Do you need a metering solution for a specific application or flow rate on a job site? Or perhaps, you are looking for a custom prover product that delivers accuracy and dependability, but needs to adhere to some unique requirements? Contact our sales team, today!
Let's Stay In Touch
Meter Engineers continuously strives to develop the most innovative solutions for the Petroleum Industry and our customers. Sign up and be the first to know about products, services and support because exciting news is always worth sharing.