Solvents
Solvents Overview
Petro Gone™ is an environmentally friendly citrus-derived solvent formulated to remove hydrocarbons prior to calibration.
Features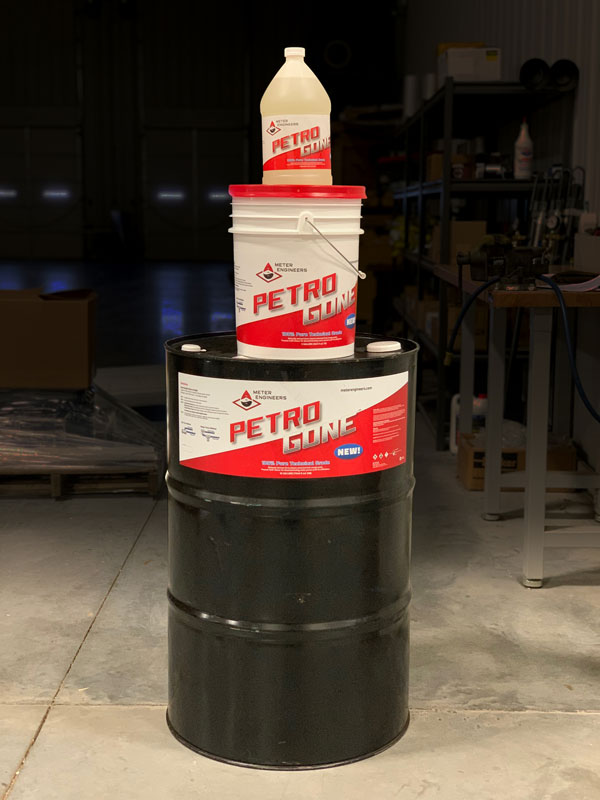 Our team has used this product internally for multiple years for its quality, reliability, and ease of use. We're thrilled to be able to share it with our loyal customers and we are certain you will enjoy its simple 4-step cleaning process.
The 100% technical grade solution is available for purchase in 3 sizes, including 1 Gallon Jug, 5 Gallon Pail, and 55 Gallon Drum. Product is available at Meter Engineers Headquarters in Kechi, KS, our new Baytown, TX service center, and online when scheduling a water draw. Our team recommends a dilution strength of half a gallon to 5 barrels of empty prover volume. 
Petro Gone™ is compatible with many types of metal surfaces and composites. Not recommended for polyethylene, polypropylene, natural rubber, nitrile, neoprene, or Tygon. Easily removes paraffin, asphalt, adhesives, and tar from hard surfaces.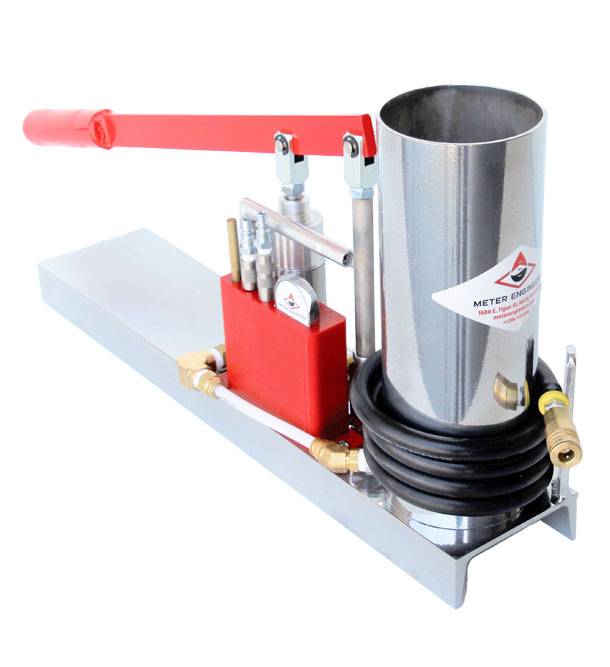 Downloads
Want additional information? Sign up below to be the first to know!
Have Questions?
Product Support
From our floor to in-the-field, Meter Engineers products are manufactured and supported with rigorous detail. We proudly stand behind our products as a world-class support team; ready to assist customers when and how they need it. We are here for you.
Sales Inquiries
Do you need a metering solution for a specific application or flow rate on a job site? Or perhaps, you are looking for a custom prover product that delivers accuracy and dependability, but needs to adhere to some unique requirements? Contact our sales team, today!
Let's Stay In Touch
Meter Engineers continuously strives to develop the most innovative solutions for the Petroleum Industry and our customers. Sign up and be the first to know about products, services and support because exciting news is always worth sharing.