Swivel Joints
Swivel Joints Overview
Every Fluid, Every Pressure, Every Position
Spring Energized PTFE seals mean consistent sealing performance across a large range of environmental conditions and application uses such as rotary unions, rotating pipe couplings, swinging hard arms, and load arm swivel joints.
Reduce Personal and Environmental Hazards
Patent-pending leak detection system provides a safe method of preventing personal or environmental harm due to a failure of the main seal. Operators can now know when seals have failed and be able to respond before any product is lost.
Complete the Job Quicker, with Less Effort
Quicker, easier, and smoother operation means the job can be completed faster. Reduced rotational friction means lower risk of injury with less effort.
Swivel Joints Custom Designed for Any Application
Whether you need a new system or replacement of old swivel joints, Meter Engineers will work with you to meet your needs.
A Swiveling Joint Designed for Performance
Combined with Meter Engineers' Spring Assists, MagnaProve® Compact Displacement Prover, Custom Trailer Fabrication, and unparalleled factory support, you can be confident the job will always be done quickly and correctly.
Features at a Glance
Main Seal Leak Indicator
Leak indicator means leaks can be detected before any leakage, allowing operators to replace swivel joint seals before losing any product into the environment.
Journal Bearing
Caged journal bearing in our swivel joints means no more loose ball bearings for quick and easy assembly and disassembly. The swivel joint can be disassembled, and seals can be changed without the removal of the journal bearing.
Backup Seal
Prevents environmental and personal hazards in the event the main seal fails.
Thrust Bearing Washers
Hardened steel races allow longer life, corrosion protection, and easy replacement.
Thrust Bearings
Caged journal bearing means no more loose ball bearings for quick and easy assembly and disassembly.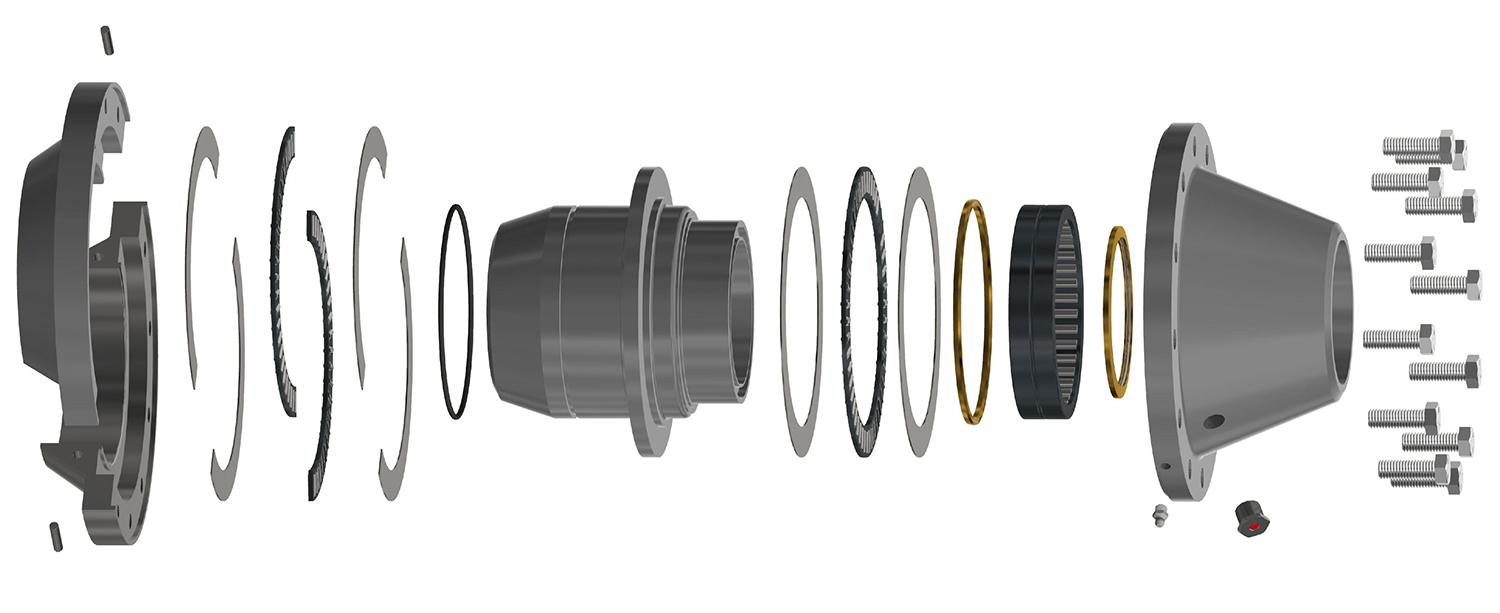 Additional Features
PTFE seal material with a stainless steel spring allows for compatibility with a large range of fluid products with low friction.
Bolt-together design means quick and easy assembly without the hassle of individual ball bearings.
Preloaded bearings mean zero movements within Meter Engineers swivel joints, prolonging sealing ability and life.
Heavy wall bore allows for high strength with a low-pressure drop across the swivel joint and versatility to be used with standard or heavy pipe walls.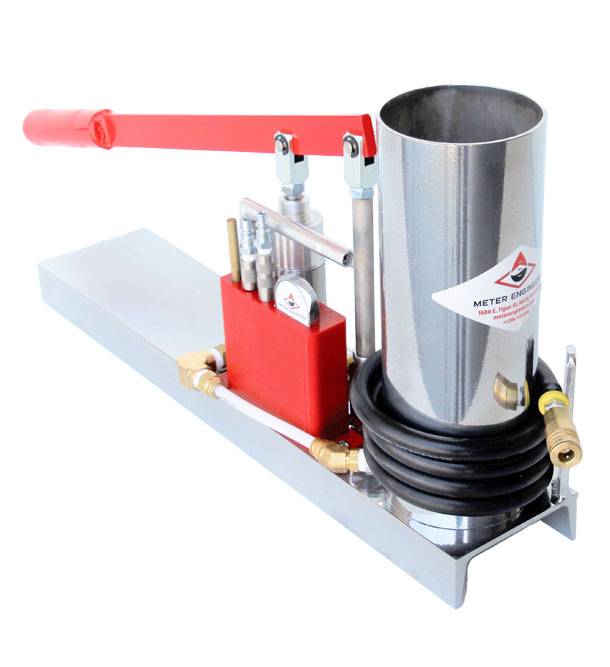 Compare Models
| Pressure Range | Temp Range | Body Material | Surface Coatings | Seal Material | Pipe Sizes | End Conditions |
| --- | --- | --- | --- | --- | --- | --- |
| Up to 3000 PSI, Inquire for Higher Pressure Ratings | -250F to 400F | Carbon Steel, Stainless Steel, Aluminum | Nickel Plating, Natural Finish, Powder Coating, Painted | PTFE, Stainless Steel Spring | 0, ½", ¾", 1", 1 ¼", 1 ½", 2", 2 ½", 3", 4", 6", 8", 10", 12", 14", 16", 18", 20", 24" | Beveled for Weld, Custom Ends Upon Request |
Downloads
Want additional information? Sign up below to be the first to know!
Have Questions?
Product Support
From our floor to in-the-field, Meter Engineers products are manufactured and supported with rigorous detail. We proudly stand behind our products as a world-class support team; ready to assist customers when and how they need it. We are here for you.
Sales Inquiries
Do you need a metering solution for a specific application or flow rate on a job site? Or perhaps, you are looking for a custom prover product that delivers accuracy and dependability, but needs to adhere to some unique requirements? Contact our sales team, today!
Let's Stay In Touch
Meter Engineers continuously strives to develop the most innovative solutions for the Petroleum Industry and our customers. Sign up and be the first to know about products, services and support because exciting news is always worth sharing.