Announcing Meter Engineer's ISO-9001:2015 Certification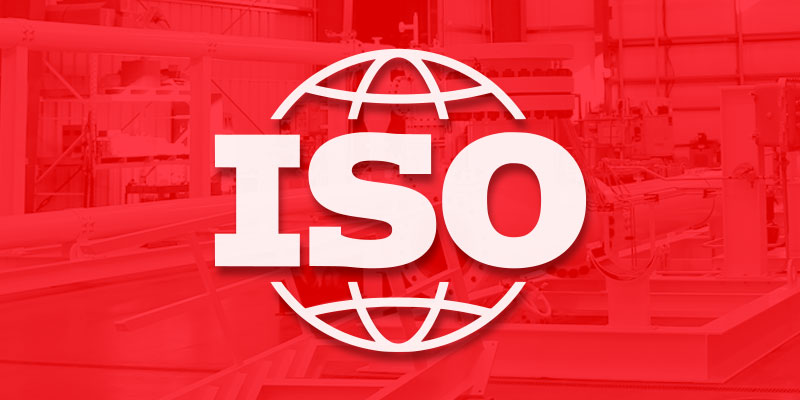 Back to Blog List
Announcing Meter Engineer's ISO-9001:2015 Certification
November 16, 2021
In the world of the Liquid Hydrocarbon Custody Transfer Industry – quality, accuracy, repeatability, and reliability are keys to operating a successful business. For the last five decades, Meter Engineers has held these critical factors as the fundamental benchmarks that drive our business.  Taking feedback from our customers' we understood the need to use these factors to navigate a higher level of quality and continuous improvement in our processes and products.
We used 2021 to pursue ISO 9001 certification. Our journey started by creating a team to develop and implement an Operating System that would improve quality, focus on overall customer satisfaction, and continuously improve. The team used many lean management tools along its certification path: GEMBA, Process Mapping, Root Cause/Corrective Action, Management Reviews, Total Productive Maintenance, to name a few. Over many months processes were developed and refined. Key stakeholders were included to ensure best practices were implemented where needed. Every employee had a voice in the changes and worked hard to look at things differently to improve all areas of our manufacturing. Several internal processes changed over this period: Work Orders to track job progress and changes, Internal Audits to ensure procedures are being followed, and many more. As a result of everyone's efforts, Meter Engineers can proudly say we became ISO 9001 Certified in November 2021.
Achieving certification is not the end, however, rather just the beginning. It marks our commitment to quality and continuous improvement in all we do. Whether it be a Unidirectional Ball Prover or a newly released MagnaProve Retro Drive Cabinet, the entire manufacturing process is documented and tracked to ensure proper materials and care goes into every product that leaves our shop.
ISO-9001:2015 Certification
The ISO-9001 process is not just a one-time achievement; it is an indicator of our ability to continually apply high standards of excellence for repeatable outcomes. Leveraging a company-wide approach was a key contributor to the success.
"This process advocates full ownership towards quality; the staff has a voice with an opportunity to influence our betterment at every point. This was huge and signals to the world that we are 100-percent dedicated to quality and continuous improvement."
– Tyler Walston, Director of Global Development at Meter Engineers
Whether you are purchasing a Prover or one of our many services, you can feel confident that the quality and support will be unmatched.
Let's Stay In Touch
Meter Engineers continuously strives to develop the most innovative solutions for the Petroleum Industry and our customers. Sign up and be the first to know about products, services and support because exciting news is always worth sharing.