Spheres
Overview
Making Accuracy Seamless
The UniCast Sphere is a seamless, inflatable meter proving and pipeline sphere with enhanced durability and unwavering precision. Each sphere features a design optimized for elasticity, wear-resistance, and operational lifetime, while also eliminating seam splitting and delaminating during service. Along with our exceptional factory support, our spheres have become ubiquitous with the Petroleum industry globally, and the first choice for accuracy.
Features at a Glance
The unified exterior of the UniCast Sphere is molded into one inflatable continuous shell of polyurethane that prevents splitting and retains its "Sphericity." While other two-piece spheres can inflate into an egg-shape, our one-piece construction helps the UniCast Sphere maintain a truer diameter, giving the most accurate measurement.
Two Weights
Our UniCast Sphere comes in two weights, Standard and Heavy. The standard weight UniCast Sphere is ideal for normal operations while the heavyweight UniCast Sphere should be utilized in high turbulence applications. In the weighted spheres, the weight is cast into the internal bladder, which will help contain the weight in the event of the catastrophic destruction of the sphere.
Low Friction
Offering a low friction sphere for dry, non-lubricating products to reduce sphere chatter. Tests have shown a 38% reduction of friction with this product.
Accessories
We have several sphere acessories to aid with inflation and handling during routine maintenance and/or replacement.
What Durometer Do You Need?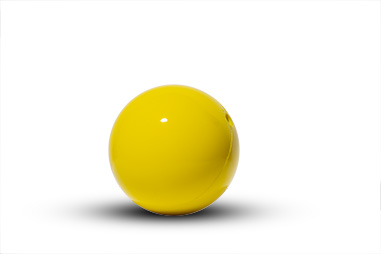 Model Specifications
Dimensions
| | |
| --- | --- |
| Durometer | 55 |
| Diameter | 4″ min – 36″ max |
| Color | Yellow |
| Weight | Standard or Heavy |
| Friction | Low or Moderate |
Downloads
Your access to full specifications, product brochures, operation manuals, and more. Want additional information? Sign up below to be the first to know!
Have Questions?
Product Support
From our floor to in-the-field, Meter Engineers products are manufactured and supported with rigorous detail. We proudly stand behind our products as a world-class support team; ready to assist customers when and how they need it. We are here for you.
Sales Inquiries
Do you need a metering solution for a specific application or flow rate on a job site? Or perhaps, you are looking for a custom prover product that delivers accuracy and dependability, but needs to adhere to some unique requirements? Contact our sales team, today!
Let's Stay In Touch
Meter Engineers continuously strives to develop the most innovative solutions for the Petroleum Industry and our customers. Sign up and be the first to know about products, services and support because exciting news is always worth sharing.